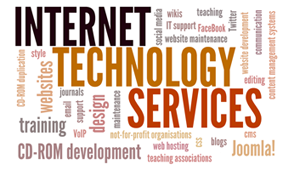 Website design and development
About Internet Technology Services
Internet Technology Services provides website development, site maintenance, and technical support to a select number of clients, mainly in fields related to education.
We are located in Thornbury, Victoria, and most of our clients are situated in Melbourne's inner metropolitan suburbs.
We are able to provide on-site training for your staff in the maintenance of websites, and we specialise in the development of dynamic websites using an Open Source Content Management System called Joomla!
Internet Technology Services is owned and operated by Peter Batchelor. Find out more about Peter here.